Construction underway at Vancouver Landfill for Renewable Natural Gas facility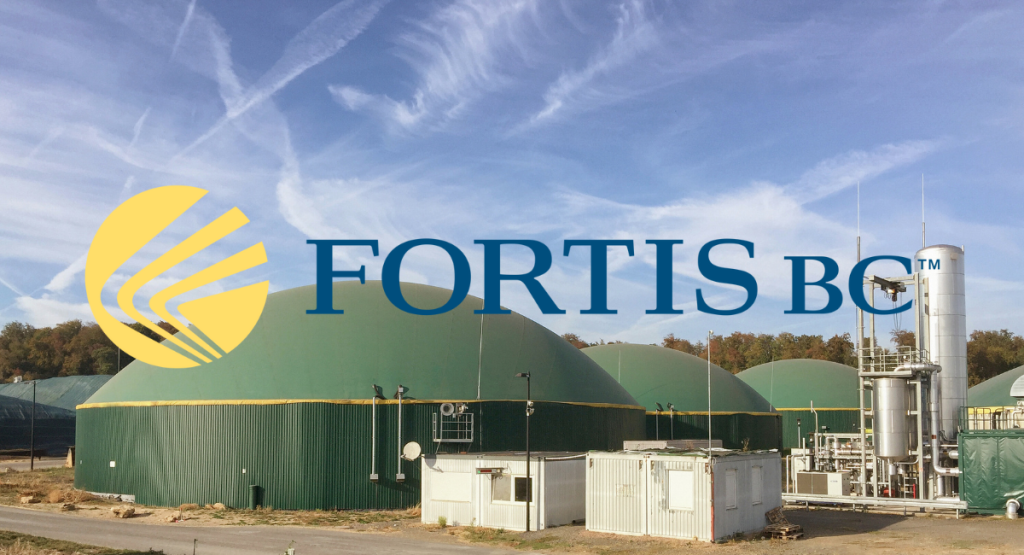 Local Renewable Natural Gas project will be the largest in British Columbia
SURREY, B.C., September 14, 2023 – FortisBC Energy Inc. (FortisBC) and the City of Vancouver (the City) are working together on the construction of a Renewable Natural Gas (RNG) facility at the City's landfill in Delta, B.C. The project is an example of how FortisBC is working with municipalities to develop more local renewable and low-carbon gases to help reduce greenhouse gas emissions and to provide safe, affordable and reliable energy solutions for B.C. families and businesses.
"This is our largest RNG project to date and the RNG generated from the landfill will be delivered into the local gas distribution system as a low-carbon energy source," said Roger Dall'Antonia, president and CEO of FortisBC. "FortisBC is partnering with municipalities, like the City of Vancouver, farms, and other sources of organic waste so that we can increase our supply of RNG to decarbonize the gas system. It is a key way that we're taking waste that would otherwise add methane into the atmosphere and turning it into an energy source that will displace conventional natural gas thereby reducing emissions overall."
When organic waste decomposes, it releases greenhouse gases into the atmosphere. FortisBC works with suppliers like farmers, landfills operators, and local governments to capture and turn these gases into RNG to displace conventional natural gas. It is a critical part of how FortisBC is meeting the energy needs of British Columbians while reducing emissions.
The City uses RNG in its buildings, fleet and Neighbourhood Energy Utility, as a tool to reduce its own carbon emissions. The reduction in emissions as a result of this project is expected to be equivalent to up to 12,500 tonnes of carbon dioxide, which is equivalent to taking 2,600 cars off the road each year. Construction and commissioning of the RNG facility may take approximately 12 to 15 months to complete.
"As our city looks to reduce emissions and tackle the challenge of reducing our reliance on fossil fuels – it's awesome to see exciting innovation that will make a difference," said Ken Sim, Mayor of Vancouver. "This new RNG facility at the Vancouver Landfill is exactly the type of project that will help Vancouver grow our economy while helping to shrink our emissions. We're proud to work with our partners at FortisBC as we pave the way for a brighter – and greener future."
This project is the latest example of how FortisBC is working with municipalities to supply RNG to help meet B.C.'s climate action goals. Other prominent examples include the active RNG facility for the City of Surrey and construction of facilities in the Regional District of Fraser-Fort George and the Capital Regional District.
For more information on RNG, how it's made and its many benefits, visit fortisbc.com/RNG. Learn more about the City of Vancouver's Landfill, here.
About FortisBC Energy Inc.
FortisBC Energy Inc. is a regulated utility focused on providing safe and reliable energy, including natural gas, renewable gas, propane and thermal energy solutions. FortisBC Energy Inc. employs more than 1,900 British Columbians and serves approximately 1,054,097 customers across British Columbia. FortisBC Energy Inc. owns and operates approximately 50,182 kilometres of natural gas transmission and distribution pipelines. FortisBC Energy Inc. is a subsidiary of Fortis Inc., a leader in the North American regulated electric and gas utility industry. FortisBC Energy Inc. uses the FortisBC name and logo under license from Fortis Inc. For further information on FortisBC, visit www.fortisbc.com. For further information on Fortis Inc., visit www.fortisinc.com.